Today I am thankful for my wonderful Son who graduated Kindergarten today, he is the second of love my life and I can't imagine it without him.
Sorry it's not the best picture in the world our camera went missing this week, bad timing but I am thankful for BB as a stand in.
I am also thankful today for the beautiful Sun which is shinning so brightly!
I am thankful for our church, the wonderful people who work in it and for our amazing friends who are always there in need.
I am thankful to have know a wonderful women whose life ended to short, we miss you and look forward to seeing you again one day!
I am thankful for her amazing daughter who despite losing her Mom has gone on to become an amazing Women and wonderful Mother in midst of her mourning, Marg I love you!
I am thankful to be celebrating 10 years of marriage in the coming weeks.
I am thankful for the opportunity to write here and have my voice heard.
Mostly I am thankful to Heavenly Father for my life and his protection of it.
I am also thankful that tomorrow is Saturday and I can sleep in a little.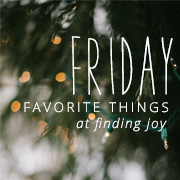 Happy Friday to all and best wishes for a wonderful weekend!